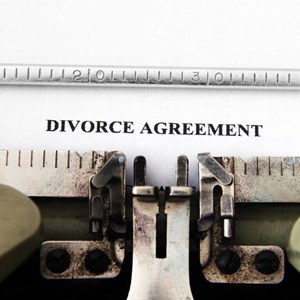 How To File For Divorce In The State Of Kentucky
In this article, you can discover:
The steps to file for a divorce (and how an attorney can help).
What steps to expect during the divorce process.
How long a divorce in Kentucky will usually take from start to finish.
How Do I File For Divorce In Kentucky?
To file for divorce in Kentucky, you'll need to start by filing a petition with the court – and even during this early stage, having an attorney on your side is incredibly important. This is especially true if you have major assets (such as a home, retirement account, or business) or if you have children.
Of course, some people choose to start this process using "DIY" divorce packets instead of working with a lawyer, but this rarely leads to an ideal outcome because of the many rules and guidelines specific to the divorce courts in Kentucky.
Unfortunately, it's common for couples without an attorney to file their divorce petition, only to get stuck later down the road because of procedural mistakes that happened early on. It's easy to get overwhelmed and make mistakes that can set you back in the process – and these "DIY" solutions often lead to bigger headaches and an overall frustrating experience.
The reality is that any of the actions you take in the early stages of the divorce process can have major impacts on what your life will look like afterward. For this reason, we always recommend working with an attorney from the very beginning of your case, even if you only schedule a consultation to get legal advice on the actions you are planning to take.
Also, it's important to keep in mind that the best outcomes happen when both sides have legal representation. While some couples try to manage their divorce with only one attorney, this can leave one person or the other feeling like their goals and best interests aren't prioritized. By making sure that each person has an attorney they can rely on to look out for the most ideal outcome, you'll be that much more likely to find it.
After Someone Files For Divorce In Kentucky, What Comes Next Before The Divorce Is Finalized?
First, it's important to note that the actual process of a divorce in Kentucky can vary depending on where you live and which court you file in. This is because, while the state has some universal rules and procedures, many counties have their own specific guidelines. As a result, your divorce process may look very different from what your friends and family have experienced.
When it comes to the universal rules and procedures in a divorce case, you can expect the following:
The first step is to file a petition, after which you must serve the other party. This service is usually done through certified mail or the sheriff's office and can take some time to complete.
After being served, the other party has 20 days to file a response. During this period, they typically consult with an attorney to decide their next steps.
If the other party files a response, the divorce proceeds on the petition and response. If they don't respond, you can request a default judgment, which will often still require a court hearing.
In the case of a contested divorce (where the parties don't agree), both parties go through "Discovery," a stage where you must disclose information about your assets, debts, and any issues related to children.
The court encourages parties to resolve as much as they can on their own before a court date is set to decide on the remaining issues. No matter where you are in the process, you can agree to settle the divorce case at any time.
Once the case is settled by the parties or decided by a judge and approved in court, the divorce can be finalized.
The amount of time this process takes is influenced by many different factors. Most commonly, the timeline is impacted by how busy the court is, whether both parties have legal representation, and how much both parties are able to cooperate and agree with each other.
As a result, the length of a divorce can range anywhere from a few months to a couple of years – but for a reasonably contested divorce, you can usually expect the process to last anywhere between 12 to 24 months. For more information on Filing For Divorce In The State Of Kentucky, an initial consultation is your next best step.
More Information: